Normally, SciatiEase sells for $100 per bottle.
And that's because the quality, potency, and purity of the ingredients found in SciatiEase can't be beaten.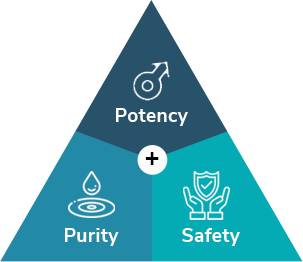 Each ingredient goes through multiple quality checks before it ever becomes part of the SciatiEase formula. And then, once the formula is complete, the entire batch is retested again to ensure it has full potency.
You won't find anything like SciatiEase in any stores.
And while I know from the stacks of testimonials we receive every day that people would be glad to pay $100 per bottle to get their hands on SciatiEase…
Things are tough right now, and money doesn't go as far as it used to, even just a few months ago…
So I wanted to do something extra special so that everyone who wants to experience real and lasting relief with SciatiEase can do so at a fair and reasonable price.
I don't want anyone to suffer from debilitating back, butt, or leg pain.
And I don't want to see someone's life limited by sciatic nerve pain.
Especially when I could have done something about it.
So I decided to temporarily lower the price and SciatiEase even more affordable to those who need it most.
After crunching numbers, looking at our manufacturing and shipping costs, double-checking our inventory, and reaching out to our suppliers.
We were able to lower the price of SciatiEase down to just $69 a bottle.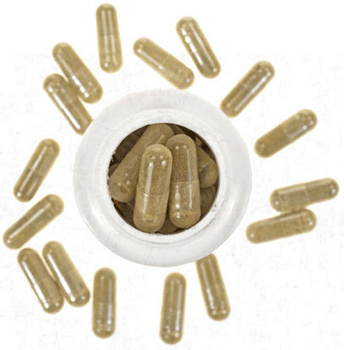 That's just $2.30 a day…
… less than the cost of a medium black coffee at Starbucks.
That's a 30% savings off the regular price!
Now while that's already a VERY generous discount.
… the more bottles you buy, the lower the price goes.
That's because sending out multiple bottles at once costs us the same labor and warehouse-related costs as it does to send one bottle.
And that's a saving we can pass directly on to you.
What that means is that when you stock up on SciatiEase, you can experience world-class relief for just $1.63 per day.
And when you order three or, better still, six bottles today…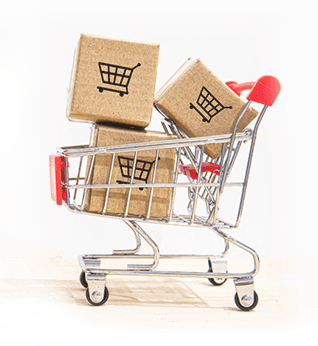 We'll cover your shipping.
Buying multiple bottles now really is the best insurance policy against another flare-up of sciatic nerve pain.
So stock up now, while you still can.
The last thing I want to see is for you to return to this website with a credit card in hand.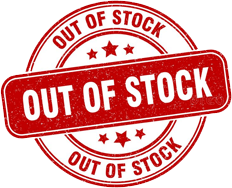 Ready to experience the fastest, most welcoming relief of your life, only to be met with a big red OUT OF STOCK on the page.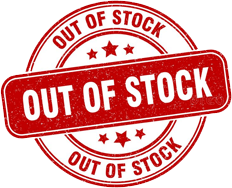 Don't let that happen.
Choose the package below that makes the most sense for you.
If you're the kind of person who likes to save the most money, loves to get free shipping and enjoys the peace of mind that comes with knowing you have plenty of SciatiEase on hand…
Then the six-bottle option makes perfect sense.
Once you've made your selection, you'll be taken to our secure order page, where you'll type in your information.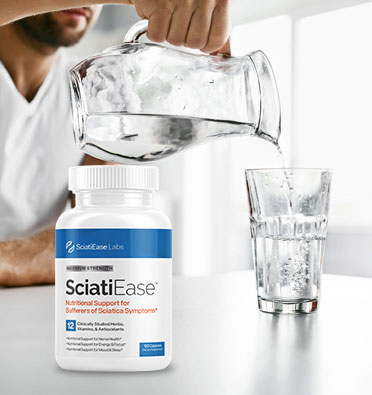 Once completed, your first order of SciatiEase will be delivered right to your doorstep within just 3 business days.
Be sure to keep an eye out for it.
Because once your order arrives, you'll want to rip open the package, open the safety-sealed bottle and take two capsules with a glass of fresh water.
Here's the dosing schedule we recommend for maximum relief.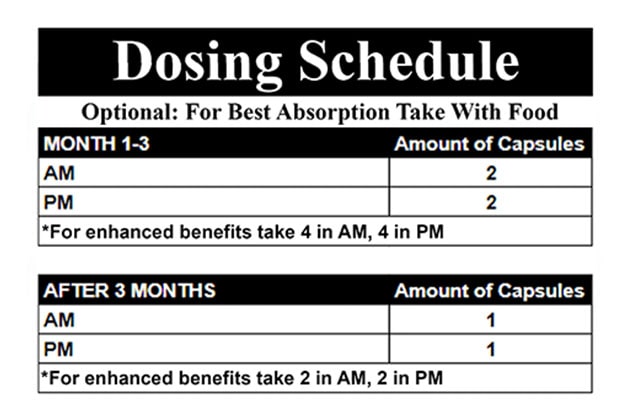 Every day you'll be building on the day before, as these pain relieving vitamins go to work against all three phases of the Nerve Pain Triad.
The sooner you get started, the faster you'll find relief.
But before you get your supply of SciatiEase…
I want to share one more thing so that you can be fully confident in your decision to try SciatiEase today.
I call it my try before you buy, 100% money-back guarantee.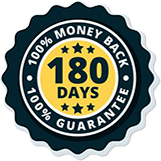 Our "Try It Before You Buy It" Guarantee
I'm so sure you'll be happy with SciatiEase, that I'd like to give you a full 180 days to try it out.
Order it, try it out.
If after 180 days you're not absolutely thrilled with the results…
… we'll give you every penny of your money back.
No questions asked.
Listen, I know we've all been through some tough times lately.
And I also know what it feels like being trapped like a prisoner due to the unrelenting pain associated with Sciatica.
I'm here to help.
We're a family-run business, not a big, faceless corporation that's out to fleece you.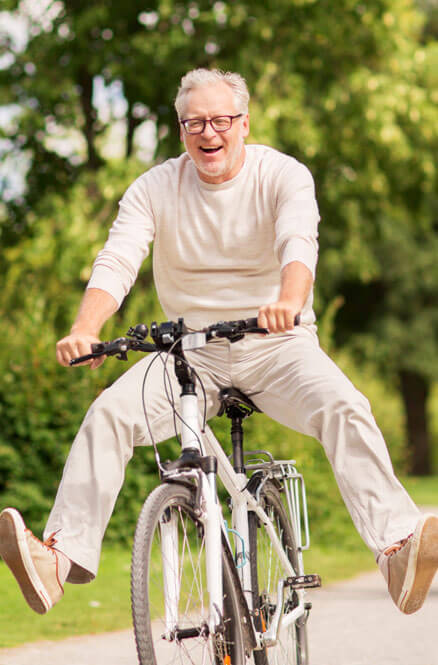 After everything I have been through, we just want to help others get their lives back again.
I strongly believe each and every person has an obligation to make this world a better place, in whatever way they can.
It's just the right thing to do.
And if that means I can help just a few more people, and live the life they've been dreaming of…
… then I've done my job.
Remember, you have a full 180 days to try SciatiEase and that if it doesn't work you've lost nothing.
On this path, you're willing to try something new, something with SOLID research and something that has already helped thousands of people.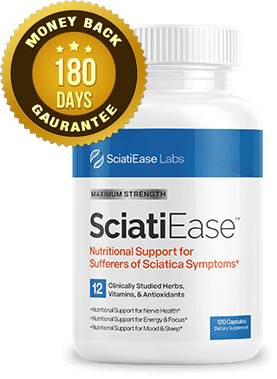 This is the path of SciatiEase.
And it represents freedom and a new lease on life.
All you have to do is choose this path right now.
And let everything else, fall into place.
Click the button below to get started.
Remember, there's no telling how long this will be in stock.
I don't want to see you without the one thing you need to make a huge difference in your life.
So don't wait - click the "Add to Cart" button below to get started.
Here's What Others Are Saying About SciatiEase®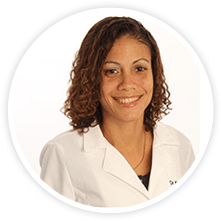 "I have meticulously reviewed countless pain relieving supplements and found SciatiEase to be one of a kind."
If you've been suffering from sciatic nerve discomfort, I recommend SciatiEase.
Dr. Karen Vieira, PhD, MSM


*Dr. Karen was compensated fairly to give her honest review of the ingredients in SciatiEase, obviously, doctors don't work for free!


Thank Goodness there is SciatiEase
"Thank Goodness there is SciatiEase, it's made with a powerful blend of nutrients for sciatic nerve discomfort. If you suffer from sciatic nerve discomfort, you really need to try SciatiEase"

Best Decision I've Made
"Thank God I found out about SciatiEase, I ordered a 6 month supply, and right away I noticed a big difference!"

What have you got to lose?
"I heard about SciatiEase and thought I would give it a shot, so I ordered a 6 month supply and MAN, has this been a game changer. This is a great product and if you have not tried this for your sciatic nerve discomfort, then I highly urge you to give it a shot. What have you got to lose?"

I No Long Have to Worry About Being a Burden
Now I don't have to worry about being a burden to my family and I can keep up with my kids. I have been able to stay active so I don't have to worry about gaining extra weight which can lead to more health problems. If you haven't tried SciatiEase yet, I highly recommend it.
*Some reviews above received compensation (such as a free bottle) for their review & likeness, when someone does something nice for us we believe in giving back :)
SciatiEase® FAQs
JUST 7-SECONDS A DAY EASES THE DISCOMFORT AWAY:
14 Studied Antioxidants, Herbs, & Vitamins that work day and night to keep you comfortable, healthy, and happy.
Here's What to Expect Next...

After you click through this page, you'll be taken to our secure order page that's protected by a 256-bit encryption system…
… This is the same level of security used by companies like Amazon, eBay, and Walmart, so your information is always 100% protected.
Simply enter your shipping details…
… Then, depending on where you live, you should have your very first supply of SciatiEase® at your doorstep within just 5-7 days
(Shipping is 100% free for 3 bottles or more by the way).
Now, when your package arrives on your doorstep…
… Here's what I want you to do.

Take the recommended dosages per day...
...And then watch carefully...
...pay close attention to how you feel…
...Because if you're not 100% satisfied with the quality you get from SciatiEase®, then I want you to send us an email so we can return every single dime of your investment — no questions asked.
Seriously.
If SciatiEase® doesn't work exactly like I say it does…
… You don't owe us one red cent.
So click the button below now to order your 6-month supply, or whatever amount makes the most sense to you...
Here's exactly what you'll get in the mail when you decide to order...
#1: Your delivery box of SciatiEase...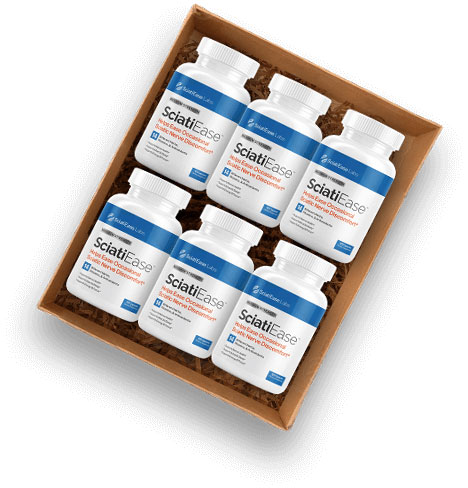 And #2: your instruction letter...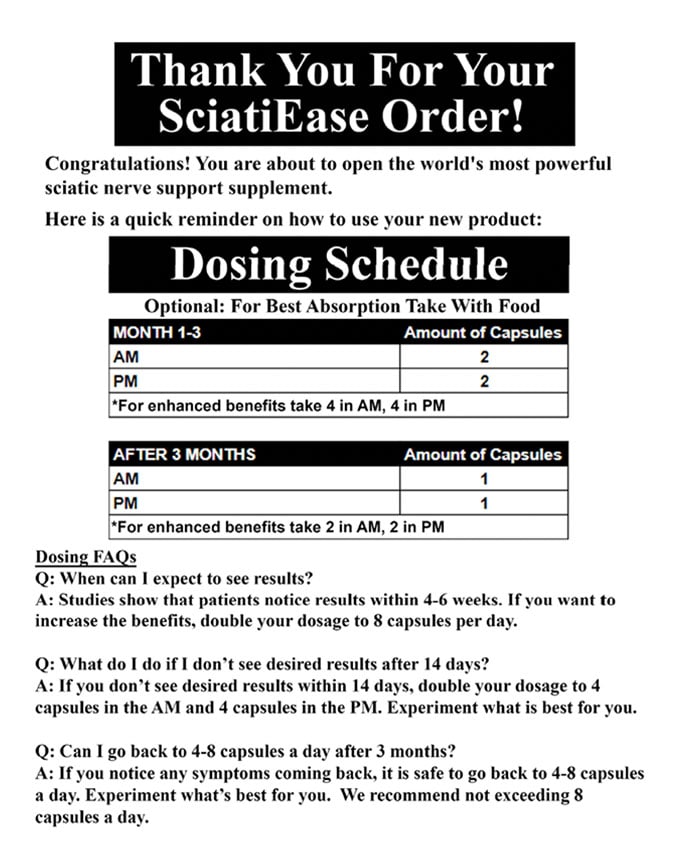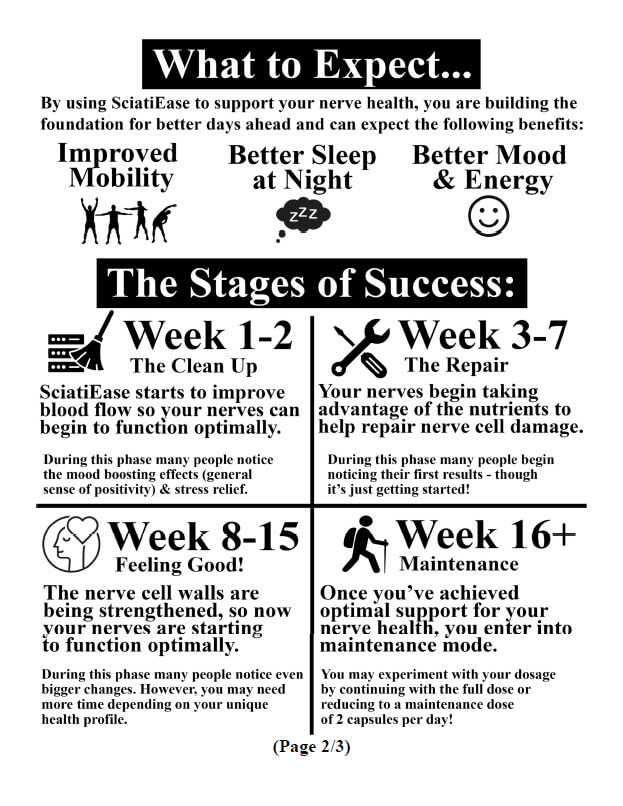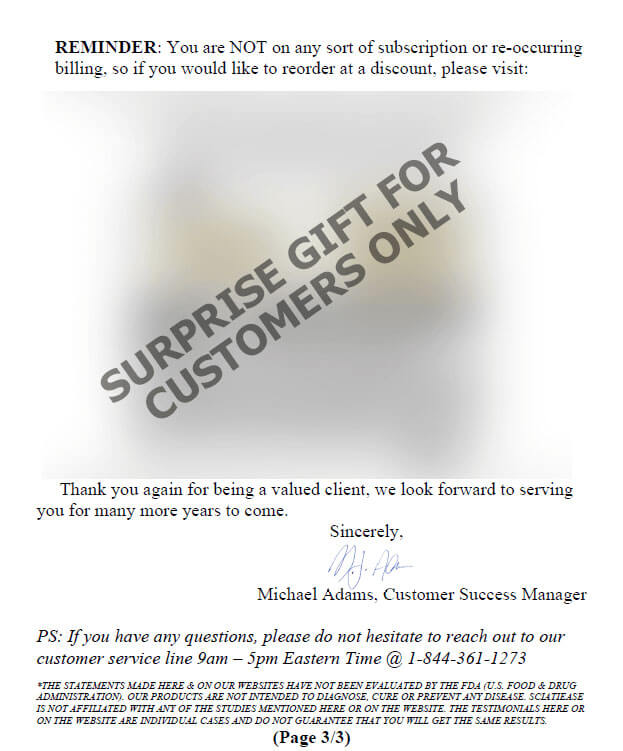 Now that you have all the info you need, click below to get started on your order...
SciatiEase® FAQs
References:
https://pubmed.ncbi.nlm.nih.gov/20736894/
https://www.ncbi.nlm.nih.gov/pmc/articles/PMC4124142/
https://pubmed.ncbi.nlm.nih.gov/21412369/
https://pubmed.ncbi.nlm.nih.gov/26516498/
https://pubmed.ncbi.nlm.nih.gov/19566031/
https://www.ijmedicine.com/index.php/ijam/article/view/576
https://pubmed.ncbi.nlm.nih.gov/16949230/
https://www.nature.com/articles/s41598-020-62749-7
https://www.ncbi.nlm.nih.gov/pmc/articles/PMC4706087/
https://pubmed.ncbi.nlm.nih.gov/16207646/
https://pubmed.ncbi.nlm.nih.gov/32721140/#
https://pubmed.ncbi.nlm.nih.gov/24796079/
https://www.ncbi.nlm.nih.gov/pmc/articles/PMC1781083/
https://www.ncbi.nlm.nih.gov/pmc/articles/PMC4765057/
https://www.ncbi.nlm.nih.gov/pmc/articles/PMC8067852/
https://www.sciencedirect.com/topics/medicine-and-dentistry/s-adenosyl-methionine
https://www.ncbi.nlm.nih.gov/pmc/articles/PMC4728667/
https://pubmed.ncbi.nlm.nih.gov/23072529/